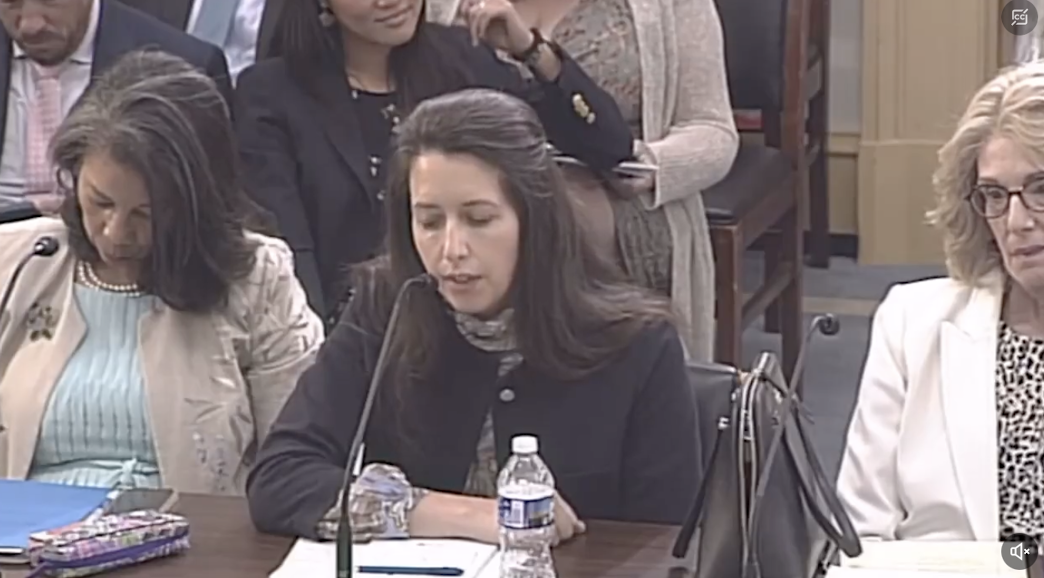 In a congressional hearing on Wednesday, two medical professionals squared off about "gender-affirming" medical care. Child psychiatrist Miriam Grossman testified about the harm of gender "affirming" care to children alongside one of the biggest proponents of medicalization for gender dysphoria, Dr. Meredith McNamara, an assistant professor and the Yale School of Medicine.
By gender-affirming care, we are talking about putting young people on puberty blockers, cross-sex hormones, offering them surgical procedures such as breast, penis and testes amputations, hysterectomies and more. Dr. McNamara calls this "affirming" someone's gender through medicalization yet when pressed for any research that this is a helpful thing to do to a young person, she could provide none. Instead she continued to refer to World Professional Association for Transgender Health's Standards of Care for gender dysphoria, a document that is also not based on clinical research and is being challenged in a court of law for its very basis. A large team of lawyers is fighting on behalf of WPATH to NOT have to do answer for this in court.
Dr. McNamara has herself admitted that trials for gender-affirming treatment "would never pass an institutional review board's safety or ethical standards."
Dr. Grossman, however, had copious research to rely upon. She cites European countries that have studied medicalization of gender dysphoria to disturbing effect. Dr. McNamara smirked through Dr. Grossman's speech and toyed around on her phone.
Incidentally, WPATH and other hospitals consider hysterectomies as a "medically necessary component of gender affirming surgical therapy." A new study shows that women who receive hysterectomies prior to menopause have an increased risk of cardiovascular disease and stroke.