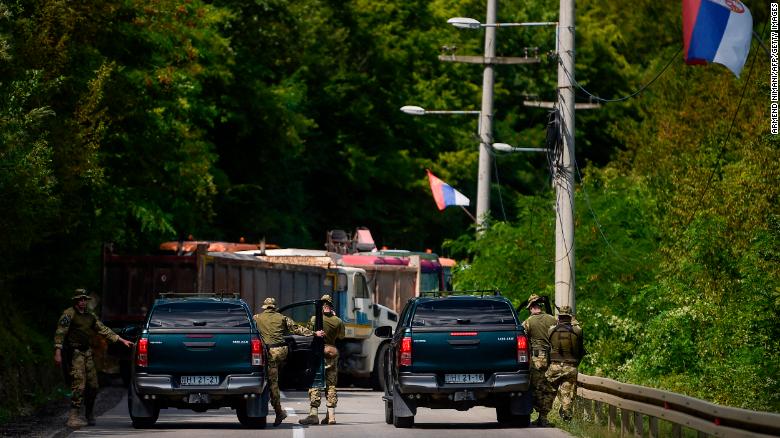 There is conflict in Kosovo as the government in the region began issuing documents to Serbian citizens.
With the help of NATO bombing, Kosovo declared independence from Serbia in 2008, although the Serbian government does not recognize it as an independent nation. Many Serbian people living in the region also do not recognize the Kosovo government and oppose the decision to issue official documents to Serbian citizens who cross into that territory. As a result, some have created blockades at border crossings in protest.
The issue at hand is that Kosovo wants to require Kosovo ID's for Serbian citizens as well as Kosovo license plates. The same law is in effect in Serbia in reverse: Kosovo citizens are required to have Serbian IDs.
Meanwhile, Serbia's ally Russia called on Kosovo, as well as the US and EU, to stop "provocations" and to respect the rights of Serbs in Kosovo.
Kosovo has said that it will pause the document requirements until September 1 when the blockades are removed. NATO has said that it is prepared to intervene if Kosovo needs help removing said blockades. So far, Nancy Pelosi has stayed out of it.