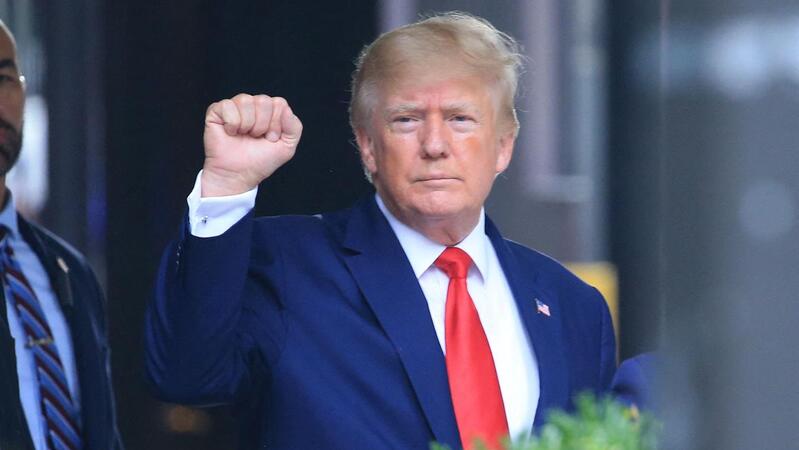 Former President Donald Trump was set to be deposed by the Attorney General of New York on Wednesday but instead used his right to invoke the Fifth Amendment to the U.S. Constitution. The Fifth Amendment says that no one "shall be compelled in any criminal case to be a witness against himself." In practical terms, it means that Trump refused to be deposed. According to Trump's lawyers, the former president sat across from AG Letitia James for four straight hours and repeatedly plead the fifth amendment to each of the state's questions.
The Attorney General case is not a criminal case. It is a civil fraud case but he is allowed to use the Fifth in this instance too. The deposition was not related to the FBI raid on Trump's home on Monday but it is likely that the raid did throw a wrench in the wheel of that AG investigation.
This is because a deposition in any case could be used in another case, especially a potential criminal case. If there is such a case, which the raid indicates there is, President Trump could incriminate himself or say something that helps that criminal case in a deposition, which is done under oath. No lawyer in their right mind would want their client deposed if they are possibly facing a criminal case.
Yet the Internet still made fun of the former president for taking the fifth, something he has poked fun of time after time. He addressed this in his statement on Wednesday: "I once asked, 'If you're innocent, why are you taking the Fifth Amendment?' Now I know the answer to that question. The United States Constitution exists for this very purpose, and I will utilize it to the fullest extent to defend myself against this malicious attack."
Trump's three children, Don Jr., Eric and Ivanka Trump all sat for their depositions and it would seem the former President was planning to answer questions for his too if not for this raid. I guess we'll never know.