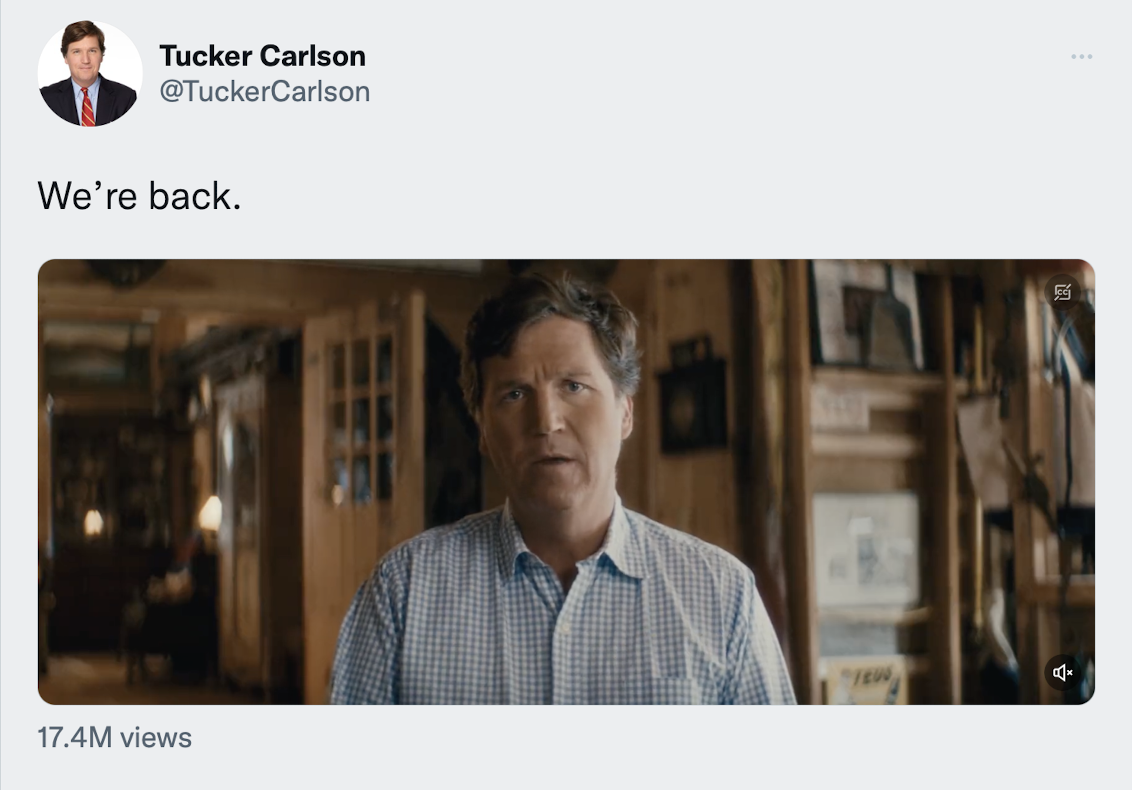 Former Fox News host Tucker Carlson announced that he would launch a new show on Twitter. It will be an extension of the show he did on FOX News up until last month, when he was suddenly taken off the air.
Carlson was offered millions by independent channels but elected to take his show to Twitter instead, even though Elon Musk says that he has no special deal to do so. Musk also says that Carlson will be "subject to the same rules & rewards of all content creators. Rewards means subscriptions and advertising revenue share (coming soon), which is a function of how many people subscribe and the advertising views associated with the content."
Carlson alludes to the fact that he was fired from mainstream media for reporting on certain "off-limits" topics when he says, "if you bump up against those limits often enough, you will be fired for it." But will Twitter allow those topics? Carlson says that "Twitter has long served as the place where our national conversation incubates and develops."
Musk says that he hopes many other creators will choose to stream on Twitter, "particularly from the left." In a separate Tweet, Musk said that Twitter aims to be the world's number-one podcast platform too.