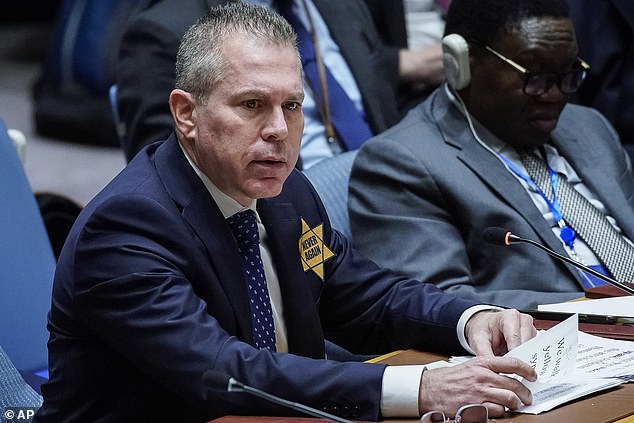 The United Nations failed once again to pass a resolution that would lead to a ceasefire between Israel and the Palestinians of Gaza. The Israeli U.N. ambassador has taken to wearing a yellow star, reminiscent of the Holocaust until the U.N. condemns the October 7 attacks on Tel Aviv by Hamas.
This is extremely powerful imagery meant to assert that Israel is the first victims in this conflict. Not everyone thinks that this symbolism is appropriate, this writer included. Many Zionists that established the state of Israel failed to help the actual victims of the Holocaust and in fact collaborated with the Nazi party to expel the Jews from Eastern Europe in order to establish a Jewish state. Holocaust survivors were treated with prejudice when they arrived in Israel by those who left before the war and when reparations were paid from Germany, Mizrahi Jews who were also persecuted in Northern Africa were excluded from receiving these funds.
Does that give the nation state of Israel the right to use this symbol as they see fit? Isn't Israel better served to de-escalate and put all efforts into rescuing hostages and ask for international support to respond to Hamas to prevent any future attacks?
Yad Vashem chairman Dani Dayan said this about the move on X. "This act disgraces the victims of the Holocaust as well as the state of Israel. The yellow star symbolises the helplessness of the Jewish people and their being at the mercy of others. We now have an independent state and a strong army. We are the masters of our own fate. Today we will fasten to our lapel a blue and white flag, not a yellow star."
The United States and Israel voted against the ceasefire resolution because they assert that it would benefit Hamas. The vote itself is symbolic because it is non-binding. As The Guardian says, it is "more a snapshot of world opinion."