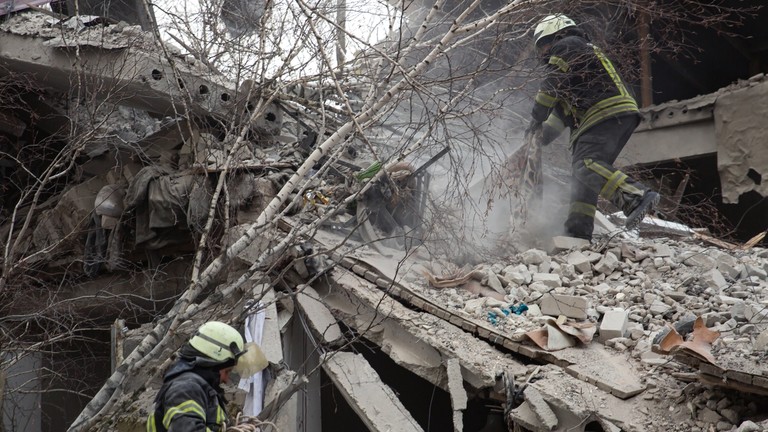 Russia has accused Ukraine of an attack on civilians in the Donbas region that struck a hospital, killing at least 14 people. The Russian Foreign Ministry called the attack a war crime.
The Russian Defense Ministry says that Ukraine fired rockets from U.S.-made HIMARS into the city of Novoaydar. If true, this is a violation of the Geneva Convention.
The Western media has ignored this civilian strike, unlike their coverage of the apartment building strike from two weeks ago.
Last week Russia warned that the leaders of NATO "have come close to a red line" and are deliberately working "to escalate the military confrontations in Ukraine." Russia's deputy envoy to the Organization for Security and Cooperation in Europe (OSCE) warned that Europe and NATO is on "a direct path to a full-blown military conflict in Europe" and that it was one that they would "definitely stand to lose."