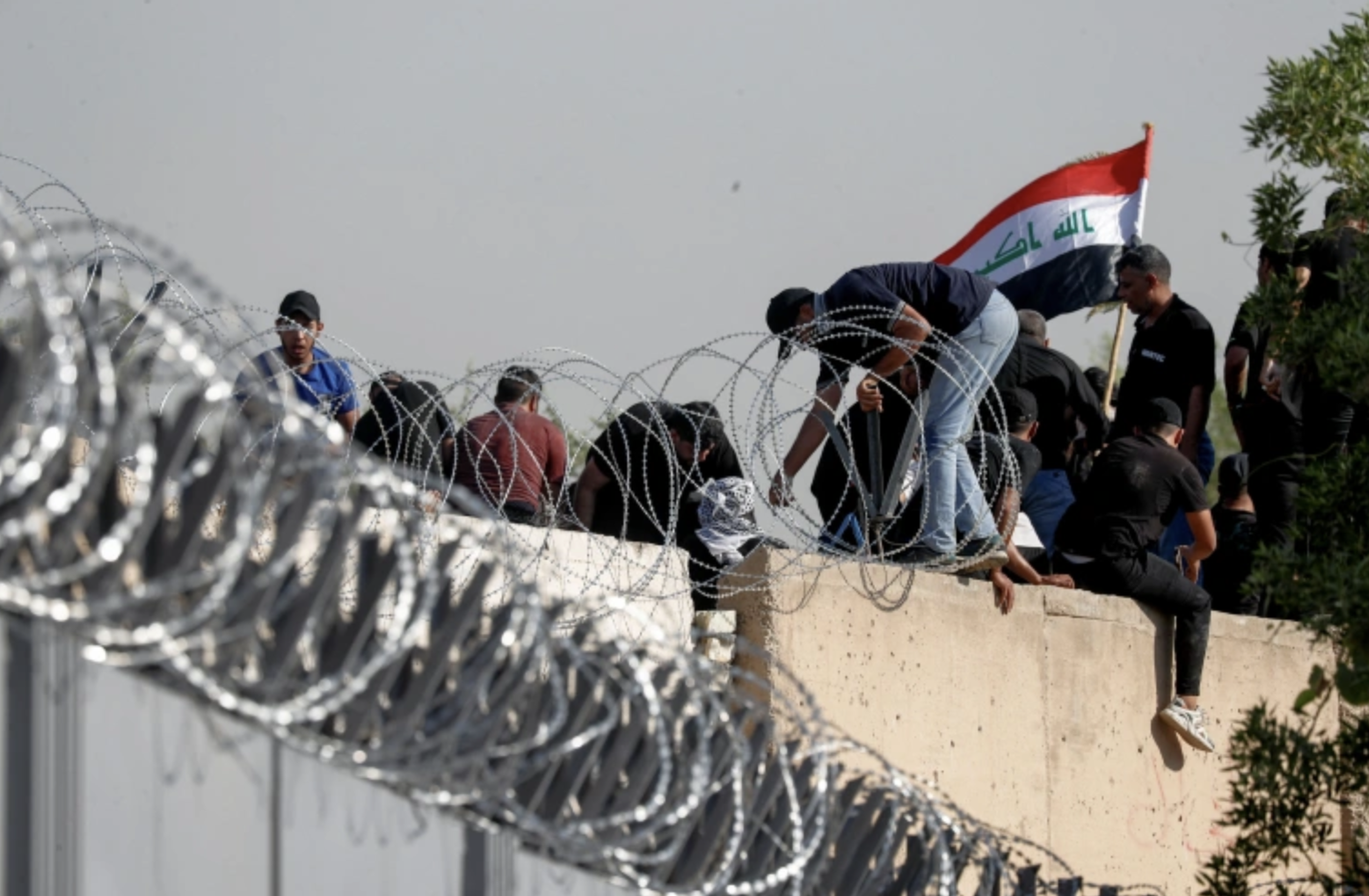 Protests turned violent this week in Iraq after a Shiite cleric announced his resignation. As of Wednesday, at least 15 were killed.
Protestors stormed the government palace after Muqtada al-Sadr announced he would resign. Some context from the Associated Press: "Iraq's government has been deadlocked since al-Sadr's party won the largest share of seats in October parliamentary elections but not enough to secure a majority government. His refusal to negotiate with his Iran-backed Shiite rivals and subsequent exit from the talks has catapulted the country into political uncertainty and volatility amid intensifying intra-Shiite wrangling."
The Iraqi military has stepped in to deal with the protestors, reportedly with tear gas and gunfire. At least one soldier was killed. Parliament has been temporarily suspended.