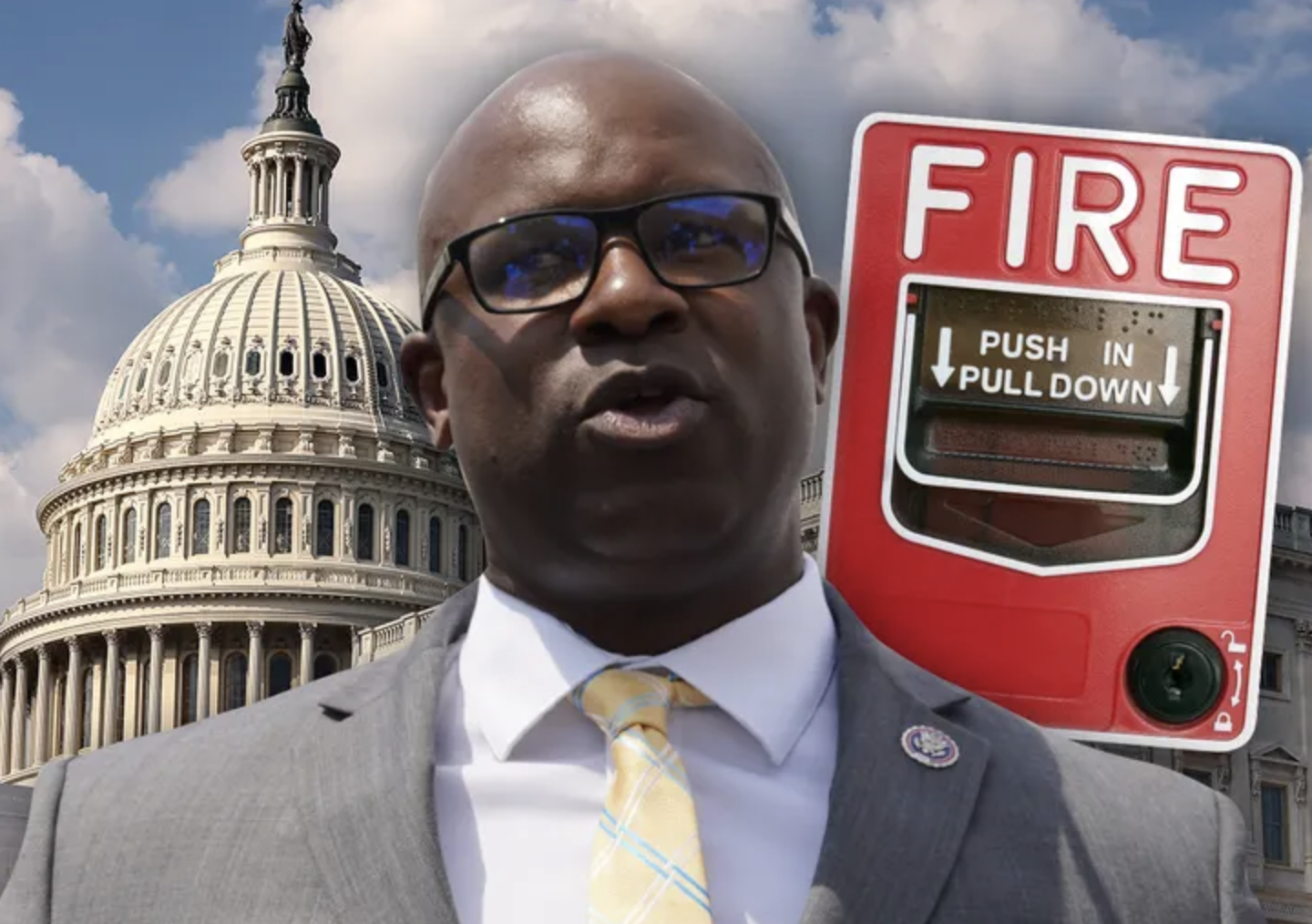 Wanna see some spin? Read Congressman Jamaal Bowman's memo to fellow Democrats suggesting talking points to explain why he pulled the fire alarm in a congressional building on Saturday.
Republicans say that he was trying to delay a vote. Congressman Bowman says he just got confused. The talking points that his office circulate say that MAGA Republicans are using this against him because they're Nazis. He then apologized for using the term Nazis.
The guy just cannot stop making mistakes.
Only, it's hard to believe this was an accident from the image. It's also worth noting that he is a former middle school principal, a profession that usually has a strong familiarity with fire alarms.
Sure, I want answers for this and I want equal interest in it as if it were a Republican who'd done it. But I still want Jamaal Bowman to know where Crimea and the Donbas are too. He has repeatedly said that he does not know where those places are, yet he votes to extend the war in Ukraine with a fundamental lack of understanding about it.
We should demand many answers from Congressman Bowman.