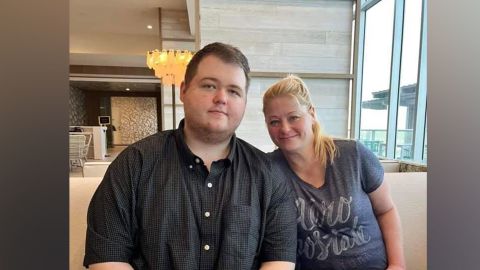 Over the weekend, a mass shooting in Colorado was deemed a hate crime against LGBT people because it took place at an LGBT club.
On Tuesday, the accused shooter filed a demand for a preliminary hearing and the filing shows that the shooter is a non-binary person. The shooter's name is Anderson Aldrich and in the filings, their lawyer refers to Alrich as Mx with the following footnote: "Anderson Aldrich is non-binary. They use they/them pronouns, and for the purpose of all formal filings, will be addressed as Mx. Aldrich."
Does this then unravel the narrative that this is an anti-LGBT hate crime?
In fact, the media is now questioning if this is a tactic. As in, "Anderson is pretending to be non-binary as a defense." But, but… Can you misgender people if you think it plays into your narrative? See this CNN clip of pundits doing just that!
This shifting narrative has the media in utter whiplash and underlines a hard lesson: it's hard to reduce anything to any one narrative that works in your favor. Five people were killed.