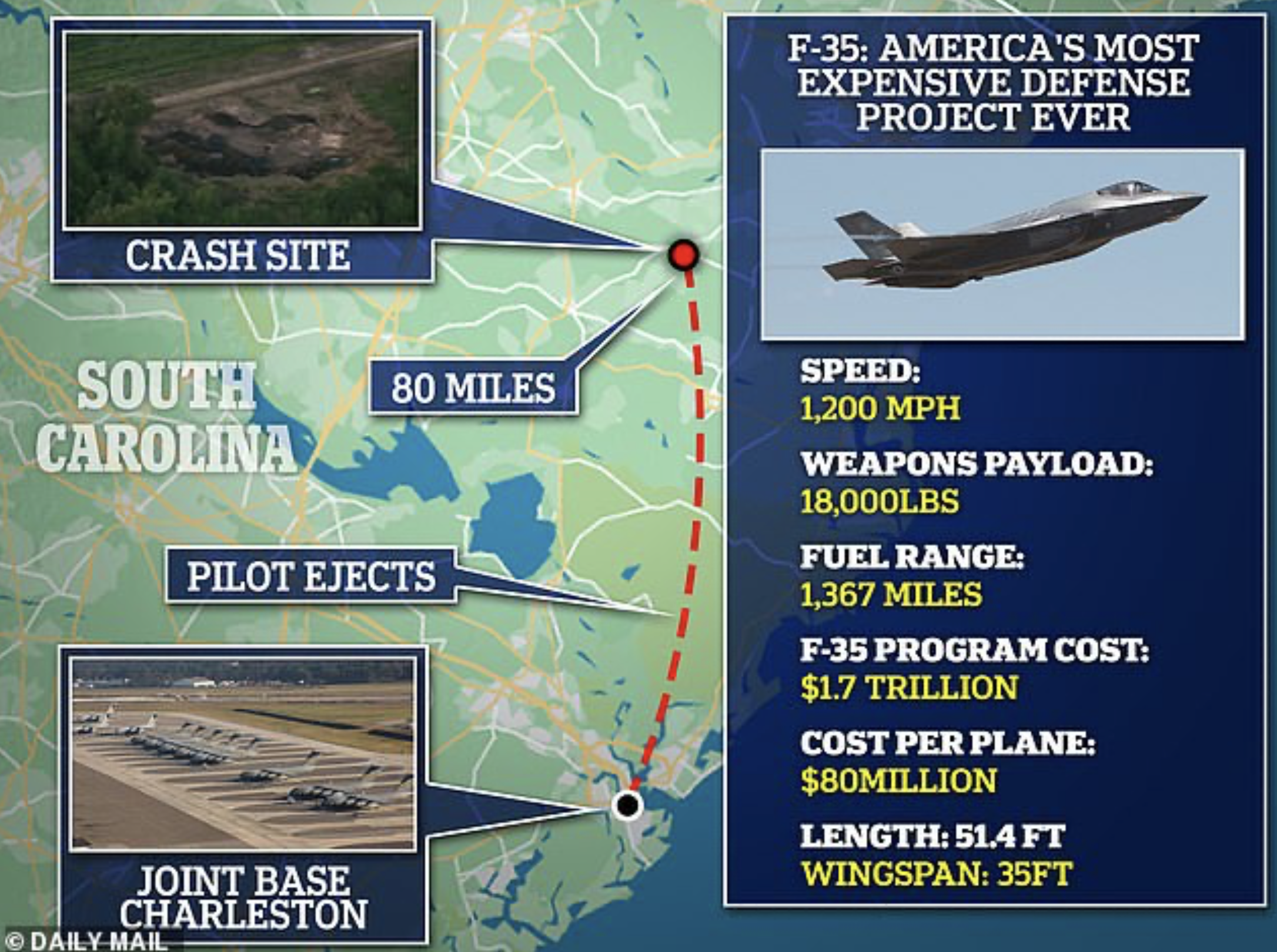 There are more questions than answers about an F-35 jet crash that the Pentagon said went missing for a whole day.
Here is what we know. On Sunday, a Marine pilot took off from an air base in South Carolina. He ejected safely due to an unexplained issue and the jet kept going. The partner jet that was flying with it did not track the pilot-less jet but instead returned to base.
The stealth jet's transponder was not working and the Pentagon was unable to locate the jet for 28 hours. They finally did find the crash site 80 miles from the base. This was an $80 million jet that went up in smoke.
Now the Pentagon has issued a two-day stand-down for all aviation units inside and outside the U.S.
The incidence has raised questions about a possible compromise in the plane's software. Is that true or is it a false flag to blame foreign adversaries? It is worth asking both questions in order to keep military pilots and civilians alike safe.